This article has been evaluated to be at quality level 5.
This article may seem complete to the untrained eye, but the gaps in information are still large enough for this elite team of Panauan Ninjas to hide inside of.
Bukit Matahari
Settlement in Panau
Type
Ancient town
Territory
Berawan Besar Mountains
Coordinates
X:13000; Y:7270
Missions that take place here
None
Bukit Matahari is an ancient town in Just Cause 2.
Description
Edit
The settlement is pretty big and consists mostly of a large number of 2-story stone houses. Near the center is a Marketplace, next to a Pandak "Baby" Panay Statue.
Bukit Matahari means "Sun Hill" in Malay, which is ironic seeing that the town is gloomy and snowy.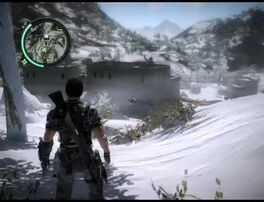 Bukit Matahari is in a large valley along a public road. Several high mountains rise on the sides.
The settlement is a mere 500 m south-west of Kem General Hong military base. If you follow the road east for about 1.8 km, you'll reach Bandar Suralaya and about 2.1 km in the opposite direction is Pekan Desa.
Completion
Edit
Don't miss the large temple in the south-east. There's a collectible item there.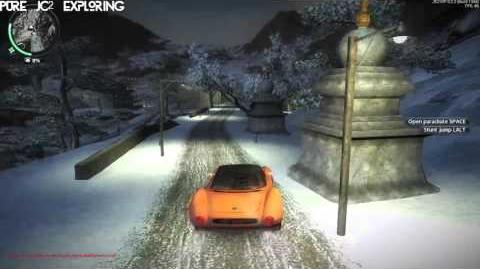 Community content is available under
CC-BY-SA
unless otherwise noted.