This article has been evaluated to be at quality level 6.
Bolo finds this pleasing, but she would like more.

The Delta 5H4 Boxhead is one of the four attack helicopters in Just Cause (1). A part of its name is often misspelled as "SH4" instead of "5H4".
Appearance
Edit
It's the smallest and most common attack helicopter. In fact, one to three of the green Guerrilla versions can be seen in the sky at all times. It has four seats, but you can never have a passenger.
It's based on the American attack helicopter MH-6 Little Bird but has a longer tail.
Performance
Edit
It's the second slowest (after the Jackson JC - 2 Alamo) and most fragile attack helicopter in the game, but has awesome maneuverability. Good for village and town liberations.
Survivability and armour
Edit
It will catch fire and explode from a single direct missile hit. It's not bullet-proof, so it can be shot down with machine-guns.
All versions have the same weapons: missiles which are shot one at a time, and machine-guns. The missiles of this helicopter are not as well guided as those of other helicopters, so it's a little more difficult to hit moving targets. Also, everyone other than Rico seem to use only unguided missiles, which aren't available to Rico and are weaker than usual missiles. Or they may just seem weaker because they miss most shots.
Versions and locations
Edit
Miscellaneous
Edit
The other three attack helicopters in Just Cause (1):
The Guerrilla airforce can be seen using its large fleet of Delta 5H4 Boxheads in this video: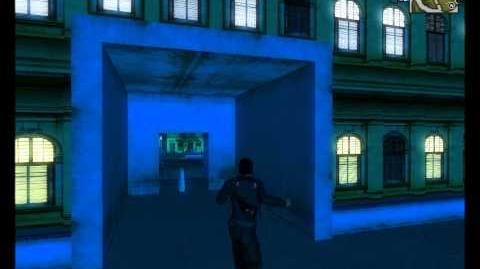 Community content is available under
CC-BY-SA
unless otherwise noted.